The Culture of Convenience™ podcast brings business leaders together to discuss how aligning different operational strategies can create an overall culture of convenience. Browse our latest episodes below. 
Culture of Convenience
Episode 0016
Time Management: Prioritize the Important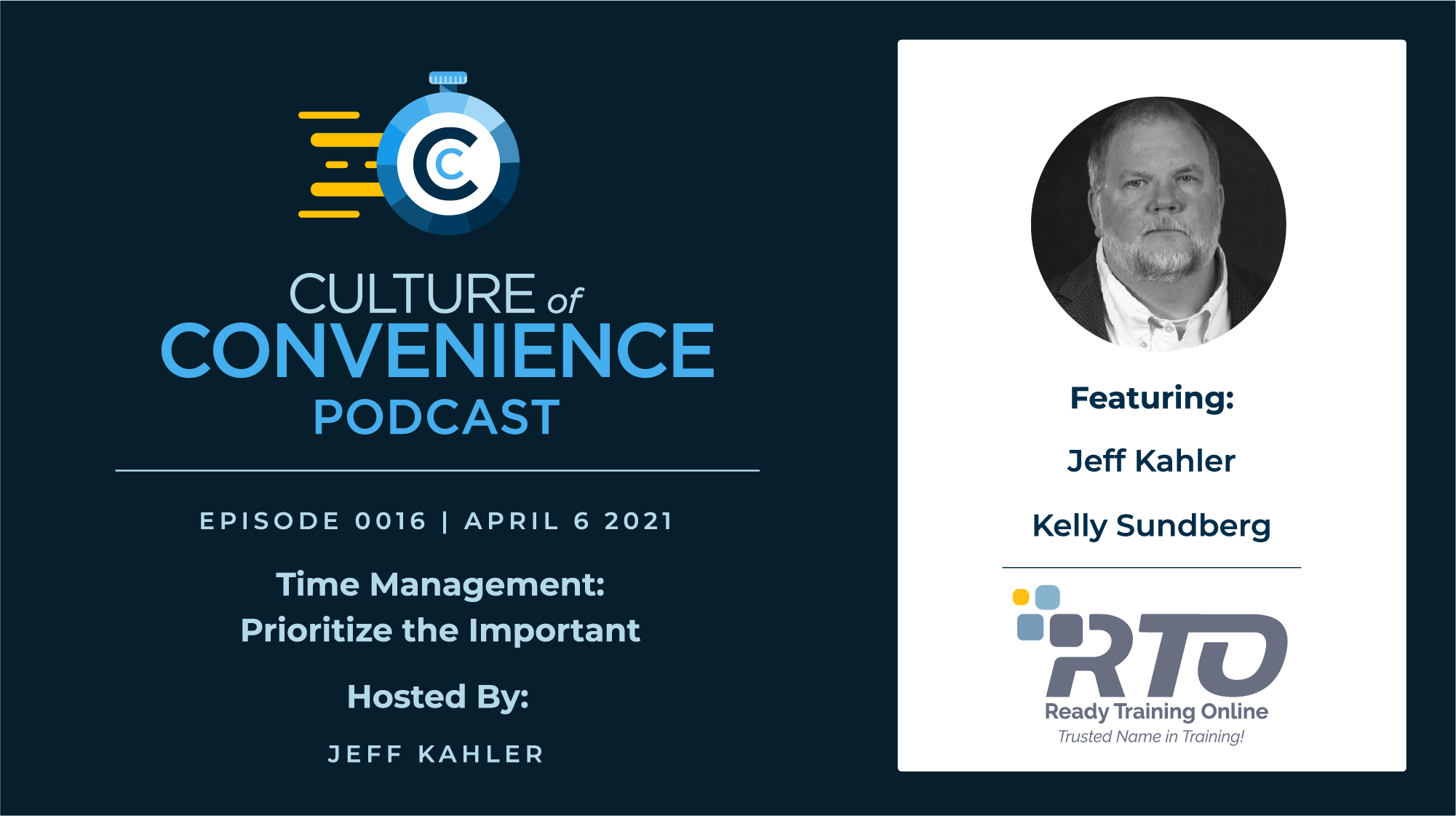 If you budget your money, why don't you budget your time? This week, Jeff Kahler discusses the difference between the urgent and the important.
Want to get involved with Culture of Convenience™?