The Culture of Convenience™ podcast brings business leaders together to discuss how aligning different operational strategies can create an overall culture of convenience. Browse our latest episodes below. 
Culture of Convenience
Episode 0005
Taking the Guilt out of Self Care: Is Self Care Important?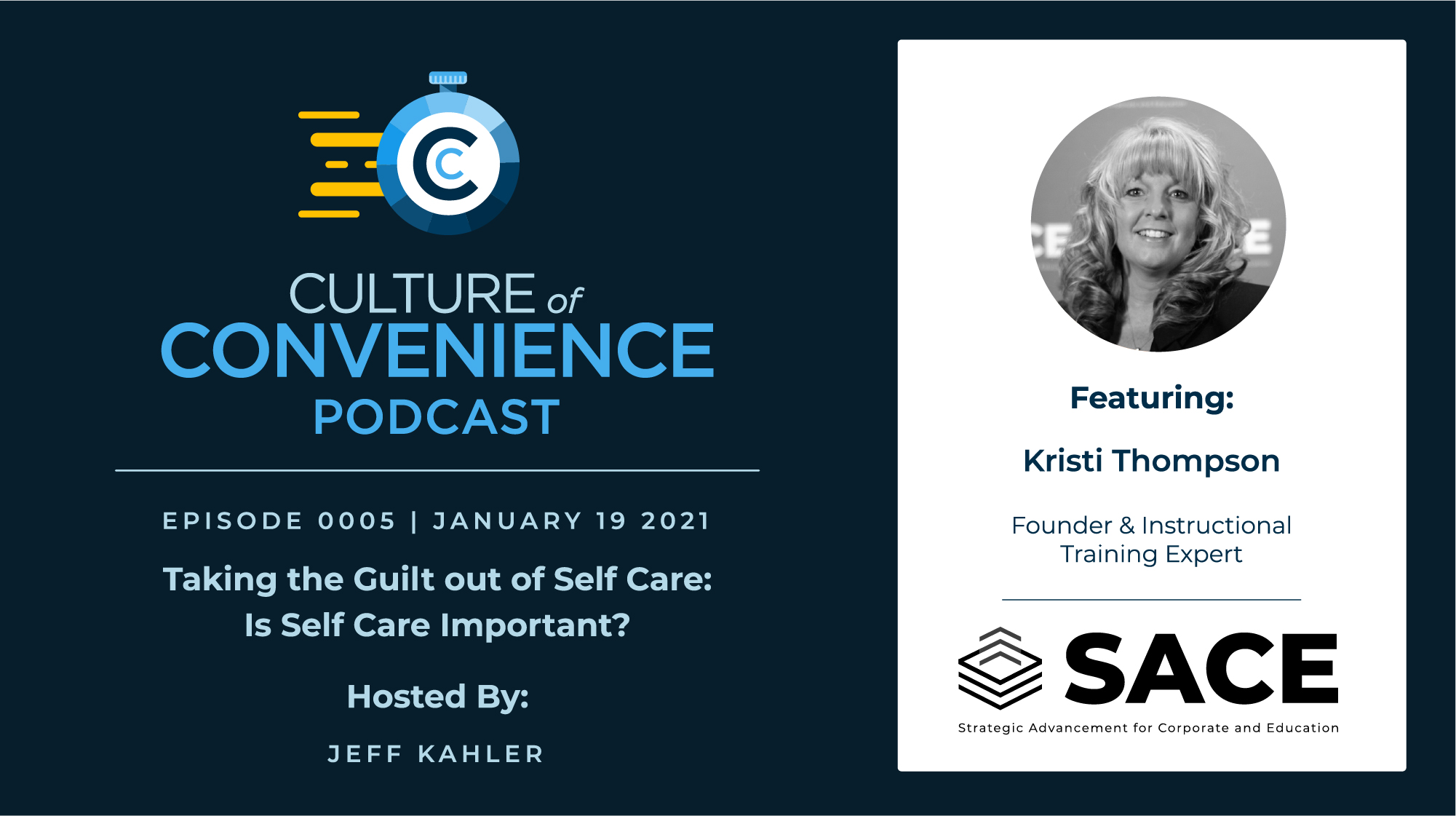 As leaders should there be specific time carved out to recharge? Of course! Then why do we feel guilty when we do take that time?
Want to get involved with Culture of Convenience™?